With the Tesla Model Y having an earth-shattering starting price of around US$58,990, you bet I rolled my eyes when I heard that owners were paying at least a 10th of this price for—wait for it—something that protects a paint job.
Seriously. Could you be any more extravagant?
But then I started a deep dive into threads like this one, and now I'm having an existential crisis because I kinda get it. You save for years to afford your pride and joy on four wheels, only to discover that the paint job is, well, look for yourself: 
See what I mean? A little wear and tear and the e-coat peeks out. Not to mention all the Tesla owners who echoed this uploader's thoughts. It seems Teslas, rock debris, and bad weather aren't a match made in SpaceX heaven.
Just look at this poor fella from our neighbors from the north:
Which brings me to my point. Unless you live in cozy California and your Tesla Model Y never leaves your Jay Leno–level garage floor, you might want to consider investing in a paint protection film (PPF).
Queue the gasping.
Not to fret, I've done a deep dive into all things Model Y PPF so that you can make an informed decision.
You're welcome. I expect nothing in return but a badge that says "ka-chow!"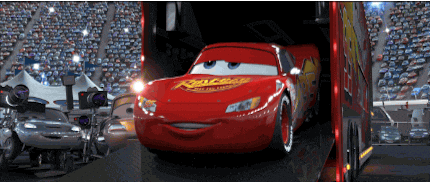 The Cost of a Model Y PPF
The Whole Nine Yards
If a full professional PPF job is on your wish list, be prepared to spend a little (OK, a lot).
Depending on which state you're in, a professional PPF job can cost you anything from US$5,300 to US$8,000.
*Queue spit take*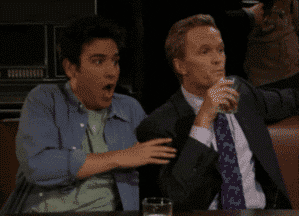 I know what you're thinking: For that steep price, you might as well pay a little extra for a new paint job.
But hear me out. Say a brand-new paint job costs anything between US$5,000 and US$10,000. You still have to wait until your current paint job is in such a shoddy state that a new paint job is essential. And even then, the paint won't be protected—one stormy season or a chip from a stray rock on the highway and you're back to square one.
Considering that a PPF is supposed to last 10 years, it's an investment worthy of consideration.
Partial Protection Investments
If the thought of paying up to US$6,000 for a PPF freaks you out, do not fear. In the words of Pitbull, "you got options!"
Many Tesla Model Y owners are all for only doing sections of the car, especially the sections that have a notoriously bad rep, such as the bottom of the car. 
A Full Front-End PPF
Although it does not offer as much protection as the full PPF, with a price range between US$1,200 and US$2,000, I can see why some Tesla owners are choosing this option.
Here's what it (quite literally) covers:
Side mirrors (which are always targets for unwanted damage)
Headlamps
Fog lamps
Full hood
Front bumper
Front fenders
Do Your Research
Have you seen that video of a daughter telling her dad that she paid US$150 for wiper fluid?
The bottom line is that, whenever a valuable item like a car is involved (especially one with a Tesla price tag), research is crucial. Find knowledgeable professionals and get multiple quotes before signing on the dotted line.
I also strongly advise that you read through as many Yelp and Google reviews as possible to see if a place is legit. I don't know you personally, but I'm guessing that you don't want to end up on the #epicfail section of Tesla Twitter.
Is It Worth Investing In A PPF?
The bottom line, in my humble opinion? You bet. Especially if you live in parts of the United States that get lots of rain and snowfall and where salt and sand is used for road treatments.
Just take a look at this Reddit user's take on a PPF, and there are loads more where this came from: 
Tesla and Poor Paint Jobs
Unfortunately, Tesla has a lot of room for improvement when it comes to paint jobs. For years, I wanted to write this off as people trying to be picky.
Then I saw this class action lawsuit against Tesla because of how their paint jobs couldn't withstand cold weather. If I'm paying over US$55K for a car, I expect all the bells and whistles, never mind a good paint job. 
Tesla YouTuber Ryan Shaw also chose to ignore all the comments about Tesla's shoddy paint workmanship until his own Model Y arrived. Much to his disappointment, the paint quality left a lot to be desired, so he took his Model Y to a detail shop. 
The deconing is a long watch, but trust me, it's pretty satisfying. Excuse me while I go buy a pressure sprayer and clay bar.
As YouTuber Because Tesla and multiple other Model Y owners point out, a ceramic coating like Ryan got is great for achieving a glossy look and protecting the paint from bird droppings, tree sap, and water spots. It doesn't, however, do much to protect your car's paint from scratches and rock chips. That's where a PPF is your only solution.
Plus, a ceramic coating is good for only two years, while a high-quality PPF is supposed to last you 10 years.
Just take a look at the results of a PPF from this Twitter user. Trigger warning, as a car owner, this video may make you severely nervous: 
Dear Tesla, Step Up Your Paint Game
I mean, @michelrojo33 isn't wrong. And as @spcefinance commented on the above post, "They should come [wrapped] from the factory." 
I've said it once, and I'll say it again: If you're paying thousands of dollars for your dream car, repairing or protecting its paint shouldn't be something that you have to worry about cashing out for.
Elon, if you're reading this, let's meet for coffee. I just want to chat, promise.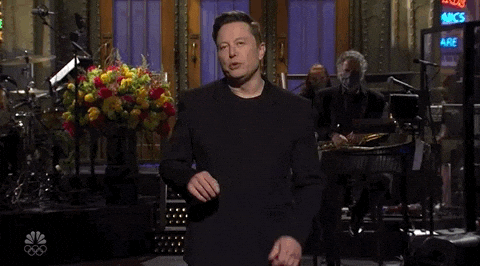 5 Crazy Useful Tesla Tips and Tricks Few Owners Know About
These 5 rare tips can save you so much time and stress – and few owners know about them (even after years of ownership). Sign up below to learn more. It's free!
By subscribing, you agree to get emails from TeslaTuneUp. We'll respect your privacy and you can unsubscribe any time.
"Real" DIY Cost
Thinking of just doing the PPF job yourself? It's easy to see the attraction. Doing it yourself is much less costly, and around 300 bucks should get the job done.
But DIY does, despite popular belief, have hidden costs to it that could end up costing you an arm and a leg—and a kidney.
First off, there's a little thing called time. Wrapping a car is time-consuming. And what if you get it wrong?
But what if you get it right? You'll end up saving thousands of dollars and earning bragging rights on those Reddit threads.
DIY Instructions (Tools & Tutorials)
As always, our friend Bearded Tesla Guy has a great video on how to do your own PPF wrapping for your Model Y. 
What You'll Need
Ready to get wrapping? Here's what you'll need before you get started:
The film that you plan on using on your car
A squeegee bottle
A small bottle of Johnson's Baby Shampoo
A utility knife, if you don't purchase a pre-cut kit
8 oz of 70% isopropyl alcohol
Two 32 oz spray bottles
A high-quality microfiber cloth
See exactly how to put the film on your car here, starting with the hood first (as this is the easiest part). Leave the tough parts like the bumper for last.
Key Things to Remember
Start with the hood first. Unless you're already a pro wrapper, then by all means go in with full force! 
Don't do this outdoors and pick a warm day. You'll have an easier time moving creases and bubbles. 
Get a move on. If you take too long to put the material in place, it won't stick properly. That's not ideal, to say the least. 
Wash your car thoroughly. As in, this thoroughly. If you doubt your cleaning skills, rather leave it to the professionals.
Get painting correction done before you get started.

Other Things To Keep In Mind:
Don't stretch the material. This will only invite unwanted bubbles and creases that you won't be able to remove.
Get good lighting. In a poorly lit space, you won't be able to see air bubbles and creases.
Do the bumper last. Bumpers can be tricky. Do this when you are more confident in your capabilities.
If there's one brand who can help you in the PPF department, it's industry pro XPEL. From paint protection and self-installation kits to interior protection and tint, you name it and these guys can help you out. 
Their two most popular paint protection lineups are Stealth and Ultimate Plus. Both of these products do a fine job at paint protection; picking one just depends on what type of look you're going for. 
What Stealth Has to Offer
It turns gloss paint to a satin matte finish. Very fashionable.
Order a custom length to fit any car or shape, including the Model Y.
It prevents scuffs and scratches to your car's paint.
It's tough. Like, really tough. Plus, it is durable and offers low-maintenance paint protection.
Pick Stealth If:
You're looking for a sleek and satin-like finish fit for a 007 character.
You want a product that virtually disappears on most surfaces and creates a smooth look.
You're not into maintenance. Stealth enables you to easily wash and dry your car without damaging its sheen.
Self-healing sounds like something your car needs. When exposed to heat, Stealth's coat properties eliminate fine scratches and swirl marks. Talk about innovation.
Why I Love It
Let's be honest, it looks pretty cool. I feel like a satin matte finish on my car will make me feel 18 (but with more money for cool stuff) again. I love that this product "disappears" on your car, leaving you with a matte look that is effortless.
Stealth's offerings speak for themselves, but my final verdict is that it has everything you're looking for to protect your paint; plus, it looks amazing. What more do you want?
The Price Tag
This kit is custom made, depending on what you need wrapped. The pricing starts at US$12 and can cost up to US$1,500. Still less expensive than having it done by a shop. That gets an A+ in my books.
Meet Ultimate Plus
Heat Activated Self-Healing topcoat. Now that's hot.
Non-yellowing. You know, for that pesky UV exposure. All protected areas will be left nearly invisible.
Discoloration and stain resistant. Specs, spots, and splotches are now a thing of the past. This is a great option if you live in parts of the United States known for harsh conditions.
It prevents wear and tear. No more rock chips, nicks, and scratches. This is ideal for people traveling on dirt roads or stretches of highway frequented by trucks.
Edge seal technology. This prevents the wrap from lifting, protecting the paint at all times.
Pick Ultimate Plus If:
You're looking for a PPF that does it all.
Impact resistance is important to you.
You want to prevent issues with scratches, nicks, debris, and any other aspects of the road that might damage your car.
You're looking for a clean and clear look that still complements your OG paint job. Ultimate Plus offers superior clarity with a clear finish.
Why I Love It
It looks good, feels good, and does what it's supposed to do shockingly well. This wrap is as tough as it is pleasing to look at and will protect your Model Y's paint for years to come.
Although you know I love the matte look of Stealth, Ultimate Plus is a high-quality product that I honestly know I won't grow tired of looking at. If you plan on keeping your Tesla for a few years down the line, the Ultimate Plus might be your best option.
Even if you plan on selling your Tesla within a few years, I would still go with the Ultimate Plus. Although the matte is super cool to look at, I imagine the market for a glossy and traditional paint look is bigger than the matte one.
But, as they say, to each their own!
The Price Tag
This kit is custom made, depending on what you need wrapped. The pricing starts at US$1.83 and can cost up to US$1,440. That makes it cheaper than having it professionally done and Stealth. That looks pretty good to me.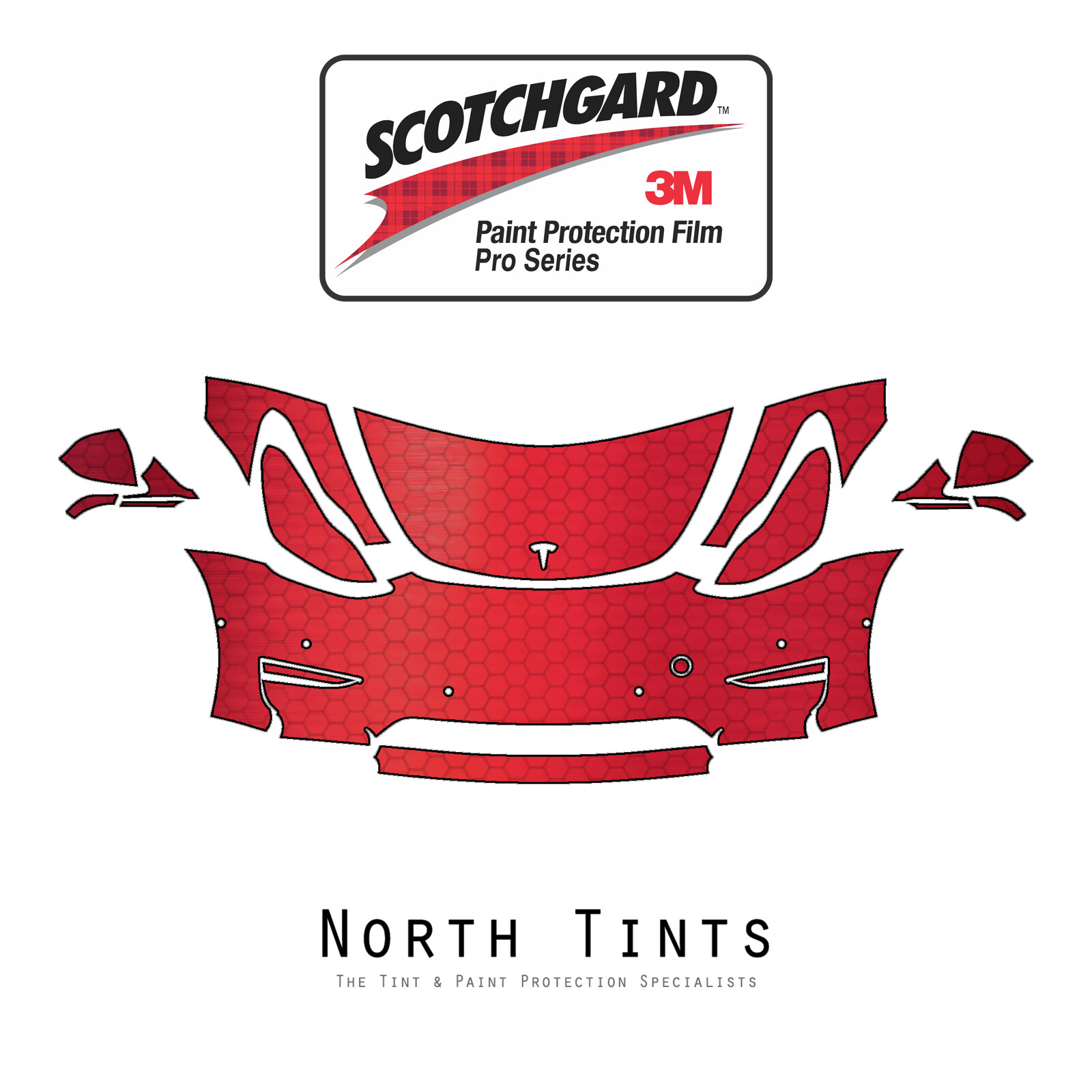 Remember our bearded friend Bearded Tesla Guy? This is his Model Y pre-cut kit of choice, and if he told me to color my hair green, I would do it.

But seriously, this is an affordable pre-cut kit that gets the job done without breaking the bank. 
Plus, it comes with a squeegee, which also makes things easier on your side.
One customer did report that the kit did not perfectly fit parts of his car, so be prepared to make a few cutting adjustments if need be. Although this isn't ideal, I'd much rather cut some film myself than pay over US$5K to watch someone else do it.
But call me old-fashioned.
If you do buy this kit, get ready to spend an entire afternoon getting it done (do you want to save money or not?!). Although the process is sped up with the custom cut, fitting it to your car is still quite time-constraining.
Fits:
2020-2022 Model Y
Pros
✅ Save up to 90% of what you would've paid for a shop to install it
✅ No need to cut the film according to your car make and model
✅ It comes with a squeegee bottle; just add your own ingredients
✅ Rest assured with a 5-year warranty
Cons
❌ A fairly new product with not many reviews
❌ Some users said it did not fit their hood and fender perfectly, and that some cutting was required.
You already know that I love XPEL's product (and I'm not even paid to say this!). They're known for making high-quality products at a (somewhat) reasonable price, with top standards that keep paint jobs as good as new.
Their by-the-foot material is no different, and its positive street cred can't be ignored. Your car will enjoy all the benefits of self-healing properties, non-yellowing ingredients, and a 10-year warranty that makes the price tag more than worth it.
Why pick this over their ready-to-go kits? Bulk film allows for more leeway if you're worried that you'll make a mistake (don't worry, we all do). Plus, it will ultimately cost you less, and you know that's what I'm all about.
Once again, I strongly advise that you do your research and pick an option that's the best fit for you. If you highly doubt that you'll be able to cut the material yourself, then invest in the pre-cut kit. Otherwise, you might just end up paying twice the amount that you bargained on.
Fits:
The film is universal and needs to be cut for your Y model.
Pros
✅ A favorite among car users
✅ Self-healing properties that put it ahead of its game
✅ Sleep assured, thanks to a 10-year warranty
✅ Available by-the-foot for the brave or in a pre-cut kit if you want to do it yourself
Cons
❌ You'll need to put more work in to cut and place this film. Get ready to watch plenty of YouTube videos and likely for your patience to be put to the test.
We loved it for the Model 3, and it's still our favorite option for Tesla owners on a budget. I get it, just because you're saving money on gas doesn't mean you have extra cash to spend. 
Although not of such a high level as the XPEL product, this product still gets the job done.
But—and you probably knew that there would be a but—you'll have to do a lot of cutting. This product only comes in standard cuts. This means that you'll have to make adjustments for parts of the car, like the hood.
However, you will be saving a lot of money on the material itself, so it almost makes your hard labor worth it.
If you don't feel comfortable cutting this precisely, opt for one of the other pre-cut kits. Take the headache out of the entire process; there's no use in saving money but making a disaster of things.
Fits:
This bulk film is universal and will need to be cut to fit your Model Y.
Pros
✅ Save up to 90% than you would if you're getting it professionally done
✅ Spare pieces can be used to protect kitchen appliances and countertops. Have a motorbike? Slap it on there too.
Cons
❌ You'll need to make cuts for it to fit on your car.
❌ It doesn't come with instructions.
❌ This product might not be as durable as its counterparts.
Tools You'll Need in Your Tesla PPF Arsenal
Great, you have your film. Now it's time to get the job done as professionally as you possibly can.

As you know, you'll be playing scientist and mixing a few liquids together. You'll also be spraying and sculpting, which is why I compiled a list of all the tools that you need to get the job done to save you time.
✅ Top-rated, with a 4.5-star average out of thousands of reviews
✅ Inexpensive and gets the job done
✅ Includes 8 kinds of different tools
✅ Has everything you'll need for vinyl installation
✅ Can easily be operated by both skilled and first users
✅ Top rated, as the #1 best seller in its category
✅ Lint-, scratch-free cloth, perfect for prepping and drying your car
✅ Recommended by professionals (which you're pretending to be)
✅ Comes at an affordable price
✅ #1 best seller in its category
✅ Leak-proof and easy to refill
✅ Multipurpose and easy to use
✅ Very affordable
Frequent Buyer Concerns
Which is better, ceramic coating or paint protection film?
The short answer? PPF. While ceramic is great for making your car's surface easier to clean and water repellent, it won't do anything to protect your car from scratches to the original paint.
PPF provides a thin barrier to keep these unwanted elements out, making it far superior to its ceramic coating competitor.
Although the PPF is more difficult to install, it will be worth the extra trouble in the long run. Where ceramic coating has a life expectancy of around two years, PPF is ready to work hard for at least 10 years.
When should I NOT install PPF?
If you check one of the following boxes:
You only plan on driving your car for less than three years.
You only use your car for driving in the city. No highways and dirt roads for you.
Paying for a PPF is not in your financial capacity.

Final Thoughts
And that's a PPF wrap!
Tesla's paint jobs are shoddy, to say the least. From receipts on Tesla Twitter to a class action lawsuit, I could keep you busy for hours complaining about how Tesla seriously needs to step up their paint game.

But I digress.
For Tesla owners looking to protect their paint for as long as possible and make unwanted rock chips a thing of the past, this comprehensive list is the treasure trove of information you've been looking for.
If dipping into your savings to pay up to U$8K to have a PPF professionally done severely stresses you out, opt for a DIY pre-cut kit or buy the PPF sheets in bulk.
You'll be saving thousands of dollars and learning a new skill. Now those are two things I love to hear!
Zac Ludicrous
Mechanical engineer by profession. TSLA shareholder before the hype. EV enthusiast all day long. Zac enjoys learning about the future of battery technology, autonomy, and EVs. He considers Tesla Model 3 the most important vehicle of the 21st century -- and is in a quest to improve the ownership experience of every Model 3 owner he possibly can.
5 Crazy Useful Tesla Tips and Tricks Few Owners Know About
These 5 rare tips can save you so much time and stress – and few owners know about them (even after years of ownership). Sign up below to learn more. It's free!
By subscribing, you agree to get emails from TeslaTuneUp. We'll respect your privacy and you can unsubscribe any time.