I spent the last two days researching for the best aftermarket body kits for the Model 3 that are GUARANTEED to turn heads—even of those who don't know a thing about cars.
Sounds interesting? Let's get into it
What Is Included in a Body Kit?
A body kit is a collection of modified body pieces or extra components that may be installed on a standard vehicle for better aerodynamics and aesthetics. It typically includes:
Front & Rear Bumpers
Front Lip Spoiler
Trunk Spoiler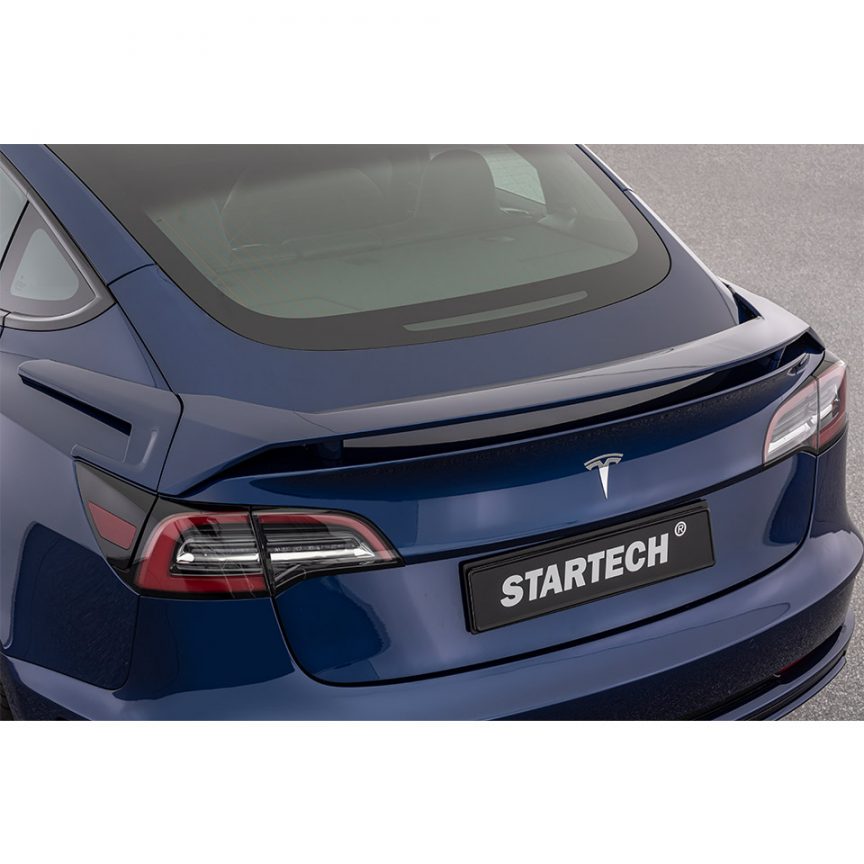 Side Skirts
Rear Diffuser
Does the Body Kit Affect the Model 3's Range?
Body kits, in general, are designed to enhance the aerodynamic properties of a car, thus increasing its overall efficiency.
In Model 3, theoretically, a body kit should increase range. In fact, Unplugged Performance published a white paper claiming that their body kit parts increase efficiency.
The tests, however, were conducted in particular conditions. In practical life, the conditions are not the same.
A body kit has definitely positive impacts on the range of the Model 3, but are they significant? The answer is NO.
So don't get your hopes too high if increasing the range is your intent. On the other hand, if aesthetics are what you're after, a body kit is your best shot.
5 Crazy Useful Tesla Tips and Tricks Few Owners Know About
These 5 rare tips can save you so much time and stress – and few owners know about them (even after years of ownership). Sign up below to learn more. It's free!
By subscribing, you agree to get emails from TeslaTuneUp. We'll respect your privacy and you can unsubscribe any time.
Best Model 3 Body Kit Overall:
Vorsteiner has been in the business for decades, and when they launch a product, it can't be bad.
Volta Aero Body Kit Inclusion:
✅ Front spoiler
✅ Side skirts
✅ Rear diffuser
✅ Trunk spoiler
With an aerospace-graded carbon fiber construction, the complete body kit flawlessly transforms the minimalist Model 3 into a sporty race car.
Hence, in the looks department, you can't go wrong with this body kit.
About the installation, I found one owner curious about how easy or hard the installation process is. Vorsteiner responded to his comment, saying,
As Vorsteiner has been in the past the installation processes are usually very easy as you just install it over existing holes to bolt up. In the case of the rear decklid spoiler that will be installed just like the OEM part, double side tape to stick on.

EVS Motors
So installation is definitely not a hassle even if you're an amateur owner. You just have to follow basic steps, and you'll be all good. YouTube can also be really helpful if you get stuck installing any piece of the body kit.
You might think that pricing is a little too high, but considering the reputation of the Vorsteiner brand, the price is justified.
The quality is amazing, the aerodynamic properties are good (not great), and above all, the aesthetics are incredible.
If that's what you need in a body kit, the Vorsteiner Volta Aero body kit is the way to go.
Pros
✅ Incredible final looks
✅ Superb quality (aerospace-grade carbon fiber is used)
✅ Easy installation
✅ Reputable brand
Runner-Up Model 3 Body Kit:
The body kit that perfectly matches the minimalist language of the Model 3…
V-Star Body Kit Includes:
✅ Assassin front bumper
✅ Side skirt tail
✅ Rear bumper
✅ Assassin side skirt
✅ Hood
✅ Rear guard
✅ Front guard
✅ Rear spoiler
✅ Grille
You can buy any piece separately, but it wouldn't make the difference the whole body kit will make combined.
The unique proposition here is the simplicity that modest Model 3 owners love. If you're one of them, get your hands on this body kit without thinking twice.
The installation process is a breeze too. Just a basic understanding of how things work will be more than enough.
Guys from the Powerfulukltd YouTube channel did a thorough unboxing video, along with the installation process of the front bumper. You can check it out to have an idea of what this body kit offers:
I didn't find many negative comments related to this product, but some owners did complain about the pointy front bumper.
From straight on front view it looks great. But from an angle, the pointiness is much less appealing.

Hydro 481
Apart from that, everything about this body kit is flawless. If you're impressed too, go ahead and get it.
Pros
✅ Minimalist looks, not too sporty
✅ Easy installation
✅ Includes many aftermarket parts

Cons
❌ The front bumper annoyed some owners due to it being extra pointy.
❌ Their website interface is not very good.
Best-Looking Model 3 Body Kit:
Unplugged Performance is one of the most trusted brands for aftermarket products among the Tesla community.
UP Body Kit Includes:
✅ Front lip spoiler
✅ Trunk spoiler
✅ Rear wing
✅ Side skirts
✅ Ascension front bumper
✅ Ascension rear bumper with diffuser system
Unplugged Performance is the only brand that openly claims that their body kit increases the efficiency of the Model 3, and they also have performed tests to back their claim.
In practice, however, the community largely denies (some confirm in specific scenarios) any significant effect in range/efficiency after equipping their car with UP's body kit.
There are indeed positive impacts, but they're almost negligible. So if range increment is what forces you to invest in a body kit, UP's, or any other brand's, invest at your own risk.
However, if you're after some killer looks, this body kit will not disappoint you. I'm specifically a fan of their rear wing that no other brand offers (they should though; it looks sleek!).
Interestingly, the most sought-after piece out of the whole body kit is the front aftermarket front bumper — and even more so, the front lip spoiler.
I found several Model 3 owners in praise of this particular front lip.
One of the reasons for praise was increased efficiency on the highway while going over 50 mi/h. Here's what an owner said:
It's the only lip that has data from the manufacturer to show its efficiency gains due to increased aerodynamics.

I noticed an efficiency gain on highway speeds. For anything below 50mph, I couldn't tell a difference. This is with 15k miles driven.

Personally, I think it's the best-looking lip that complements the lines of the bumper and the car overall. So it's more of a mod to give the car an OEM+ look, which is exactly what I was going for. The fact it could potentially increase range was merely a bonus.

P-Lo801
If you invest in this body kit, you might get lucky like this owner. Get your hands on it if it tickles your fancy.
Pros
✅ Looks good
✅ Offers a rear wing that no other brands offer
✅ Only body kit that has real-time evidence of increased efficiency
Cons
❌ The brand doesn't offer a whole package. You'll have to buy parts separately.
Notable Mentions:
The DarwinPRO body kit offers aggressive looks, most suitable for a track racer.
DarwinPRO Body Kit Inclusion:
✅ Front bumper
✅ Rear bumper
✅ Hood
✅ Side skirts
✅ Wide fender flares
✅ Trunk spoiler
All the parts are manufactured using partial carbon fiber, except for the hood and trunk spoiler that is made of pure carbon fiber.
The quality is on point, and so is the aerodynamics, but that's not the point of this body kit. As I said earlier, the unique proposition here is an aggressive look.
For those who don't dig the idea of simplicity, this body kit is the best bet.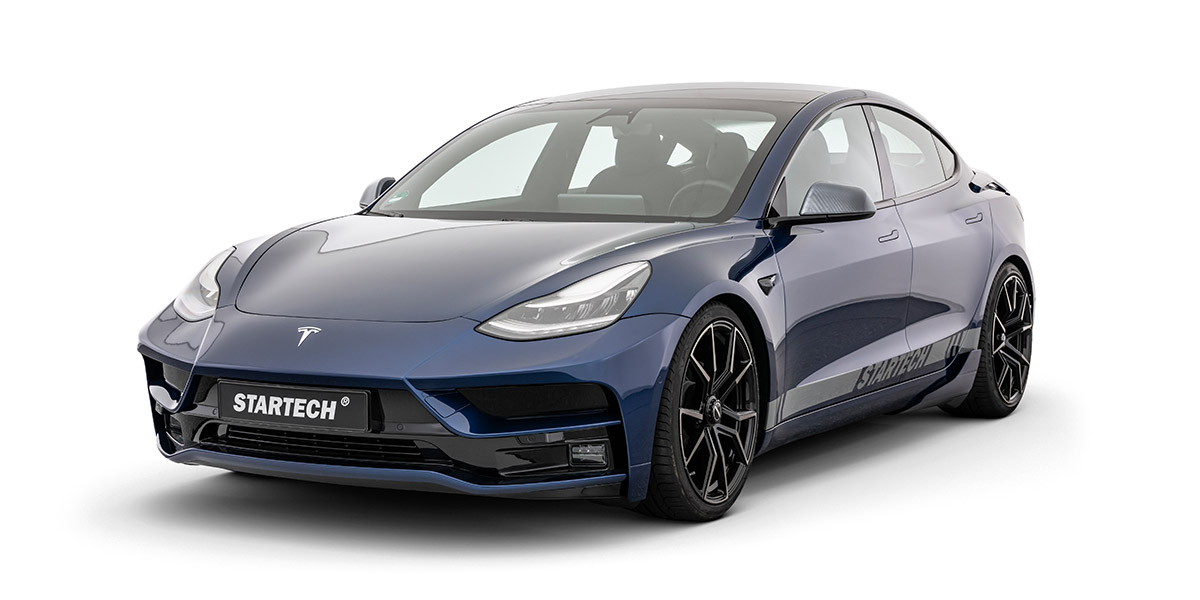 If you prefer something out of the ordinary, this Model 3 body kit is for you.
The finished look gives total F1 vibes per STARTECH. The community often compares it to the Lamborghini style though.
STARTECH Body Kit Includes:
✅ Front bumper
✅ Side wings
✅ Rear bumper
✅ Rear spoiler
✅ Rear wing
✅ Fog light kit for the front bumper
But all these aesthetics come at a whopping price. Business Insider, a popular business magazine, published an article about this body kit.
Apparently, it costs $17,000 to complete the overall look.
Do you love premium? This is the best shot you can get to showcase that love.
Final Thoughts: Tesla Model 3 Body Kit
Crowning any body kit as the ultimate winner can't be justified; looks are subjective, and they vary from person to person.
No matter what body kit attracts you the most out of all included in the list, you'll get your money's worth many times over.
If you ask for my recommendations, I prefer the Vorsteiner Volta Aero because of its incredible reputation and UP because of its proven aerodynamic performance.
Have anything to add? Comment it down below and let's have a talk!
Muhammad Hassan
Engineer by trade and writer by passion, Hassan is an automotive enthusiast who thinks EVs are the future. At TTU, he discusses the coolest features and products Model 3 owners look for -- so they can better experience their cars. In his free time, he enjoys tea, reading, and listening to podcasts.
5 Crazy Useful Tesla Tips and Tricks Few Owners Know About
These 5 rare tips can save you so much time and stress – and few owners know about them (even after years of ownership). Sign up below to learn more. It's free!
By subscribing, you agree to get emails from TeslaTuneUp. We'll respect your privacy and you can unsubscribe any time.